iDevices Connected App Updated and Localized
---
Avon, CT, May 12th, 2014- iDevices, LLC, www.iDevicesinc.com, the premier app-enablement company and creator of the iGrill®, is excited today to announce that we've made some great new updates to the iDevices Connected app that will vastly improve the user experience. Below you will find a summary of updates: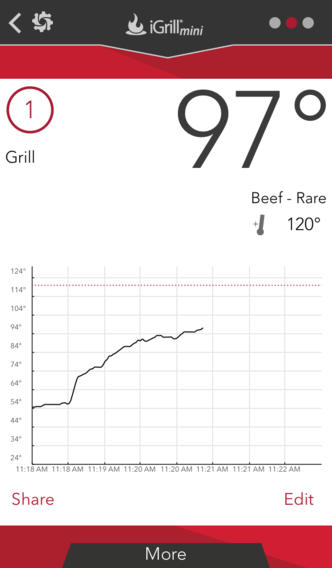 • Localization for the addition of 12 new languages (You can find the list of languages we support below). This will allow our international iGrill'ers to have the best user experience possible!
• Ability to share what you're cooking via social media from the dashboard without being connected to an iDevices product.
• Graphing enhancements including pinch zooming and vertical panning.
• We also made a few bug fixes to enhance your experience.
"Our team is excited about adding support for 12 new languages in the iDevices Connected app. Some of our most loyal and active customers are outside of the US so we are always looking for ways to provide the best user experience possible to those iDevices Connected users," Mark Daigle, App Development Director.
Localized language list for iDevices Connected app – Spanish, French (European), French (Canadian), Italian, Japanese, Korean, Portugese, Swedish, Chinese (Simplified), Chinese (Traditional), Danish, German
Other news: iGrill2 units will begin shipping at the end of May so be sure to pre-order and be one of the first to receive our brand new product! Find out more info. and get your own iGrill2 here: http://idevicesinc.com/igrill/igrill2/
Download: You can download the iDevices Connected app for iOS here.