iDevices Expands Its Leadership Team With New Hires

---
Avon, CT, January 30, 2014 – iDevices®, LLC, www.iDevicesinc.com, a premier consumer product development and consulting company in the Bluetooth® and Wi-Fi connected market, recently appointed Shawn Monteith as Chief Technology Officer & VP of Engineering and Richard Anderson as Chief Financial Officer to join their Executive Team.
Monteith will hold the responsibility of managing the company's technology strategy and engineering as well as product research and development. Shawn will also oversee product compliance and sales for the iDevices custom Bluetooth Smart stack.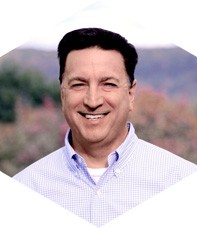 "Shawn is the ideal person to lead the engineering team following the launch of our new iGrill and Kitchen Thermometer product lines," said Chris Allen, Chief Executive Officer. "He brings a strong track record of customer and technology driven innovation that prepares us to deliver future innovative solutions for internal and external customer requirements."
Shawn has an extensive background spanning more than 30 years at technology-based companies in Connecticut. He joins iDevices from Arrow Electronics where he worked with 300+ new and established companies providing unique and creative solutions for 15 years. An active participant in the entrepreneur community, many consider him a trusted advisor. He holds a Bachelor of Science in Electrical Engineering Technology from the University of Hartford, Hartford, Connecticut.
"I've worked with iDevices since it's inception," said Monteith. "I consider iDevices one of Connecticut's premier young companies and I'm honored to be part of the growing team." "I look forward to making iDevices a leading global company in the connected product market."
Rich Anderson joined iDevices in September 2013 and is responsible for all aspects of the company's finance department. Prior to joining iDevices, Rich was the Chief Financial Officer of TransCard LLC, a development stage prepaid payment card processor located in Chattanooga, TN where he was responsible for financial analysis, forecasting, reporting, investor communications, and risk management.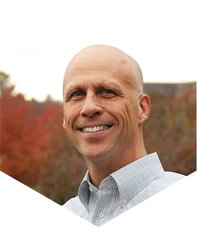 "I'm extremely excited to join the leadership team of such a young, innovative company and am looking forward to being a part of its bright future," said Anderson.
Rich has more than 25 years of experience working with middle-market companies as an accounting, financial, and operational advisor. He earned a Bachelor's degree in Accounting from Nichols College, Dudley, Massachusetts.
"Since joining iDevices, Rich has positively transformed our corporate strategy on the accounting and venture capital sides," said Chris Allen, CEO. "He brings energy, experience and a new perspective and we are thrilled to have him on our team."
The iDevices team is constantly growing having gone from just 12 employees in the start of 2012 to 30 employees at the start of 2014. The company is currently looking to hire for their Electrical and Software Engineering teams, App Developers, UX/UI Designers and Product Sales Managers.
About iDevices, LLC:
iDevices began its journey with the conception and development of the iGrill®, on of the first app-enabled devices, following with the launch of the popular iShower ® water-resistant Bluetooth speaker. Following these successful launches, iDevices emerged as a premier development and consulting company for the app-enabled market. iDvices has integrated all required resources in-house to create and launch appenabled products, both independently and with partner companies. For more information, see www.idevicesinc.com.