iDevices Selected as one of CT's Best Places to Work 2015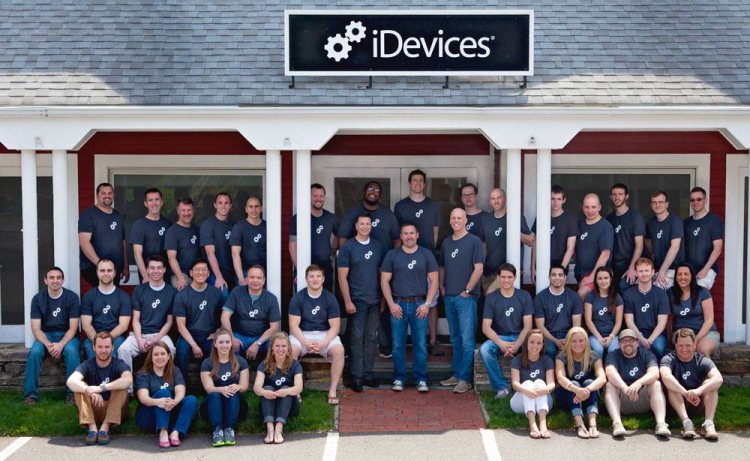 iDevices has been recognized by Hartford Business Journal's "Best Places to Work in Connecticut" for 2015! We asked several employees what makes iDevices stand out as a company and why they love working here.
Culture
"I really enjoy the people I work with. We all realize we are a part of something bigger than anyone of us and that drives our team atmosphere. There is a great collaborative environment at iDevices that is constantly challenging us to do our best." -Leah Padgett, Marketing Coordinator
Flexibility
"There are some great perks here and it's hard to choose. For me, understanding that we have lives outside of here has been refreshing. The company is flexible with our individual needs and schedules, which can be really difficult to manage at other jobs. While I love our casual dress code and the excellent food we are served, all the small things add up to feeling valued both as a person and employee equally, that's what promotes dedication." -Sarah Milevschi, UX Designer
Interactions
"It's an amazing place where the interactions between App Development, Engineering, Marketing, UI/UX, Sales/Distributions, Finance and the Customer Experience Team are so important and constantly utilized. You can see the journey and each step towards completion of products made. Being able to communicate with different teams directly helps to better your role at iDevices." -Kris Venezuela, Customer Experience Representative
Fun
"My favorite perk at iDevices is our café, The Byte. The Byte is more than just great food. It's an inviting space where everyone in the company can meet and socialize. We have an amazing chef who serves fantastic meals for breakfast, lunch and dinner. He is really an invaluable member of the team here at iDevices."-David Davis, Senior Embedded Software Engineer
Focus
"I believe that we are all part of the iDevices team because we want to be here. There are no drama type attitudes, which allows us to focus on building awesome products. In my short time at iDevices, I have enjoyed being surrounded by people who are able to get the job done. So far, I have seen that iDevices has high standards for creating intuitive user interfaces and high quality applications."-Christopher Turner, App Developer
Community
"I would say our best perk is that we have friendly, supportive community and a sense of teamwork that is instilled in our employees. iDevices offers a very positive environment where your continued success and wellbeing are taken into consideration with daily work-life. It doesn't feel like a competitive environment at all. Everyone genuinely wants to see his or her fellow co-workers succeed." -Ashley Owen, Administrative Assistant
Innovation
"Bounded by their own bureaucracy, many employers today lack the ability to truly innovate, thus making it difficult to attract passionate employees that can really make a difference. iDevices removed the obstacles that stifle true innovation by ensuring every employee has an equal opportunity to present ideas, free of judgment, in an open forum using social media. To see this in action and watch ideas develop in real time is truly remarkable." -Jonathan Day, Principal Embedded Design Engineer.
As you can tell, iDevices has brought together a group of individuals who love what they do and who they work with. Working hard everyday to produce products that are of the best quality to our consumers, we have grown to be a close and supportive family. Being recognized as one of the "Best Places to Work in Connecticut" is truly an honor to us.
There are job openings here in Connecticut and in our Cupertino, CA office! To join our incredible team, click here.