One of the biggest benefits built into smart switches and outlets from iDevices is Bluetooth, a low-energy, short-range wireless communication standard.
Bluetooth allows you to pair products without additional and unnecessary wiring. For 3- or 4-way installs with the iDevices Wall Switch or Dimmer Switch, pairing between products occurs via Bluetooth, not physical wiring.
The iDevices Instant Switch also takes advantage of Bluetooth when pairing to other iDevices products, including the the iDevices Wall outlet. In fact, up to two Instant Switches can be paired to any single-pole Wall Switch or Dimmer Switch. An Instant Switch can also be paired to each receptacle of the iDevices Wall Outlet.
Bluetooth works flawlessly when there's nothing to impede it's path. But when the signal needs to pass through heavy building materials and multiple walls, the effectiveness of the signal could be impacted. Bluetooth is more likely to travel through drywall than concrete or metal, for example. That's why we suggest planning ahead when determining where you install your iDevices products when utilizing Bluetooth pairing.
Luckily, there are tools like BLE Scanner to help. This free app (available on the App Store and Google Play) measures Bluetooth signal strength. Let's say you're looking to pair an Instant Switch to a Dimmer Switch. Just search nearby Bluetooth devices in the BLE Scanner app to find the Dimmer Switch. Then, walk with your smart phone towards the spot you want to install the Instant Switch. The app will give you an RSSI (Receiver Signal Strength Indication) reading in the far left column (see image below), which will change depending upon your location. Your product will appear in the app, we're just showing N/A for the blog.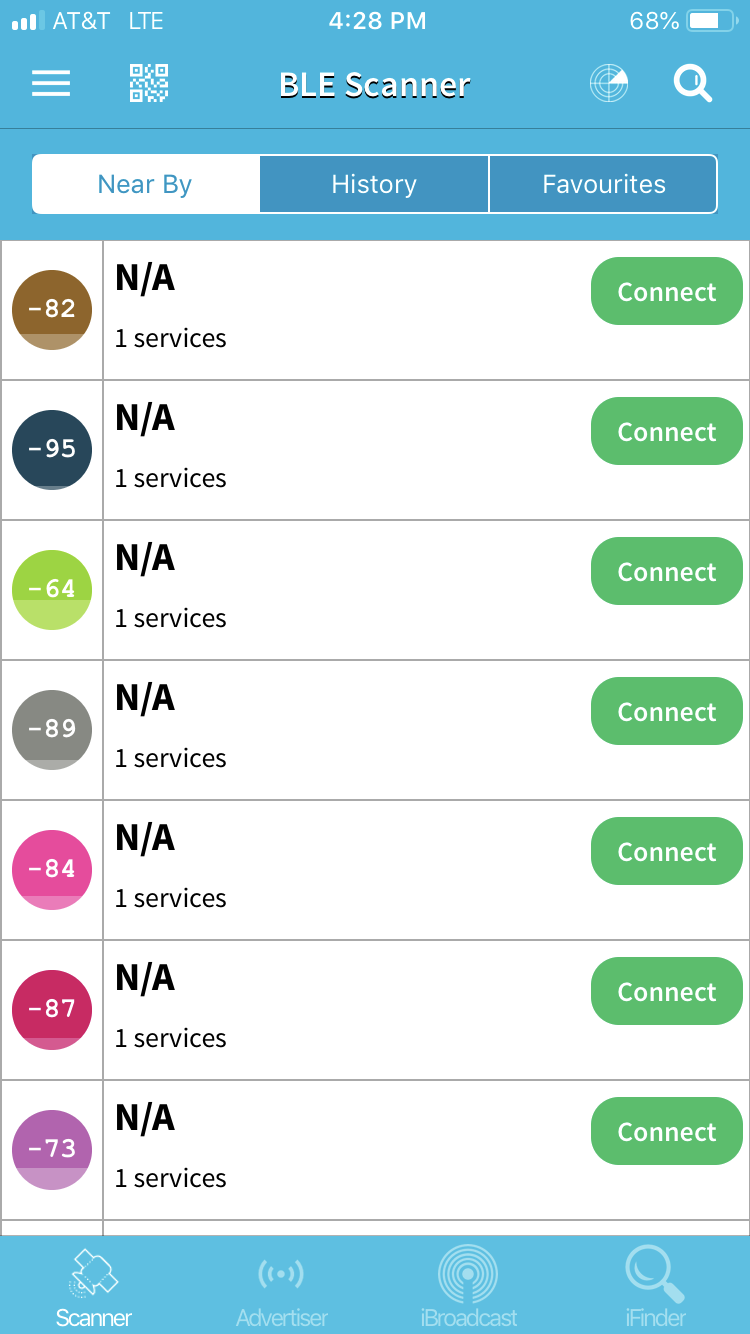 If you reach the desired installation spot and the RSSI reading is around -60 or higher (that's a negative number, so -59 would be higher, for example), you're in great shape and shouldn't run into any Bluetooth pairing or connection issues. If the reading is lower, we suggest looking for a better spot to install your Instant Switch. That's not to say the products won't pair and work – there's just a higher probability a problem may arise. That's exactly what we want to help you prevent.
Another feature within the app allows you to visualize Bluetooth products in your home in terms of proximity. In the example below, you'll notice certain products have a low RSSI reading, even though they're closer. That's because proximity isn't the only factor. This is where building materials and physical barriers come into play. Those products are likely in another room or behind a wall.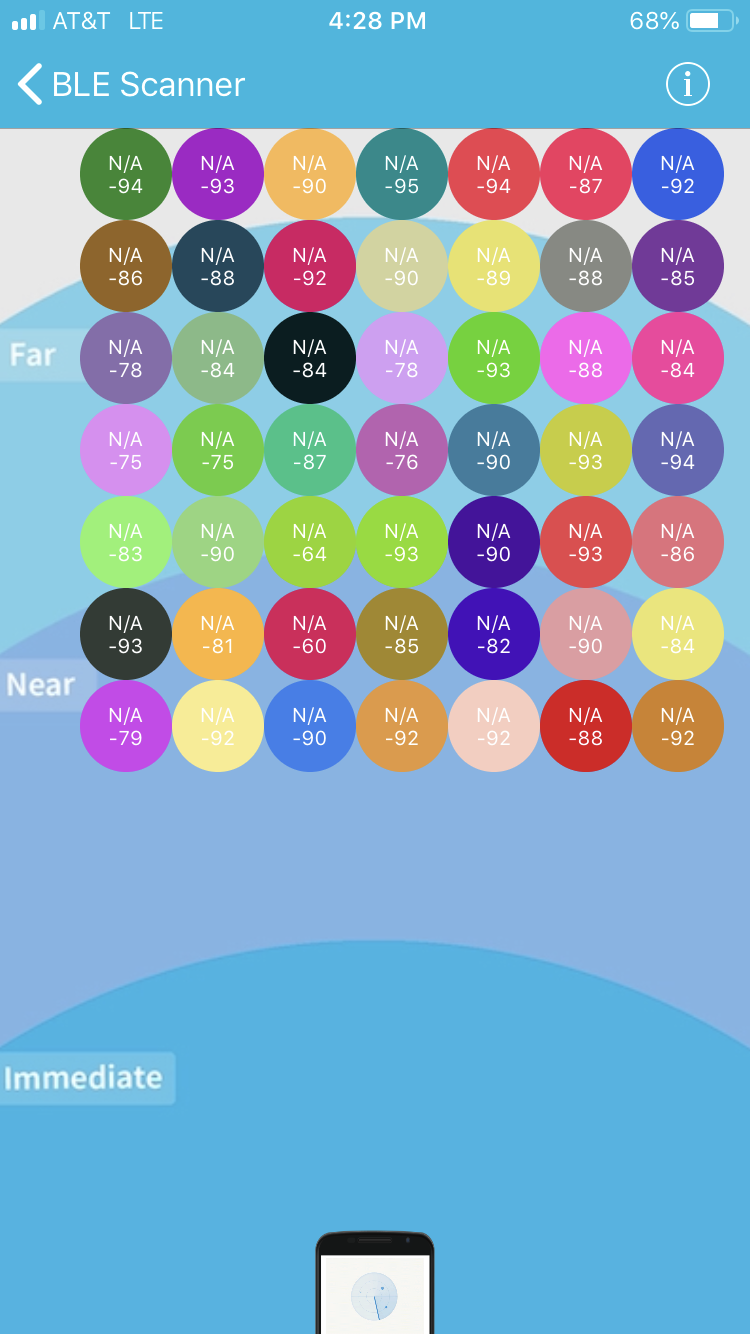 As always, if you have any questions or concerns about product installation and Bluetooth pairing, our customer experience team is more than happy to help. Just reach out at support@idevicesinc.com or call 888.313.7019 (Mon - Fri 9am - 9pm, Sat 11am - 7pm EST).