4 Ways To Make Your Dorm Room Yours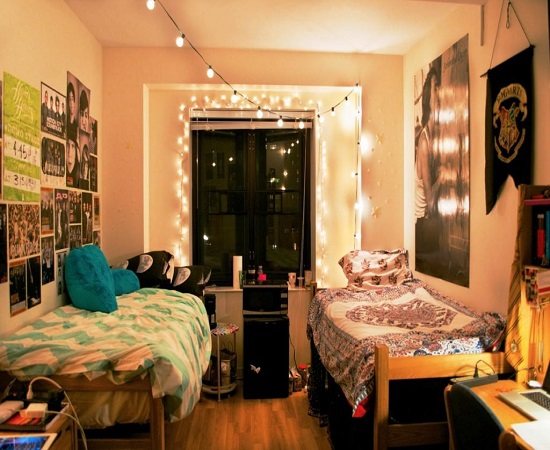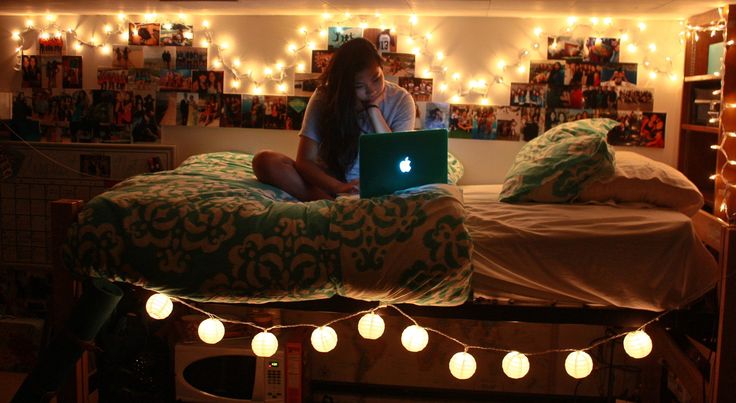 1.) Warm Up A Blank Slate:
Most dorm rooms can feel quite sterile when you first move into them. White is usually the only color around and with the wrong lighting can have a negative impact on your mood, making your room feel uninviting. Bring warmth and pops of color with floor lamps, desk lamps and string lighting. Show off your creativity and choose lights that match your sense of style. Add a bit of rustic charm or go for a retro modern feel. The right lights can make a big difference in how the room comes together. Just don't overdo it or your roommate won't be able to sleep while you're up late studying!
2.) Making Memories Into Art:
An easy and inexpensive way to personalize your new home is to incorporate your photos in the décor. Print photos at your nearest CVS or Walgreens and get creative with how you display them, don't just tack them on the wall! Try some unique ideas like using a piece of twine and some clothes pins, or arrange the photos to create a larger image such as an animal or a shape outline. You don't have to limit yourself with photos, use concert tickets that you saved, a set of dried flowers you love or a sketch that you drew.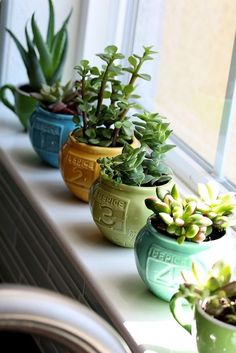 3.) Use Your Green Thumb:
Adding plants or flowers to your dorm room is another small way to personalize your space that will leave a big impact. It gives the room that burst of color and it makes it feel like 'home'. You don't have to get the most expensive tropical plant, which requires watering every couple of hours, instead get some low maintenance cacti or hanging plants.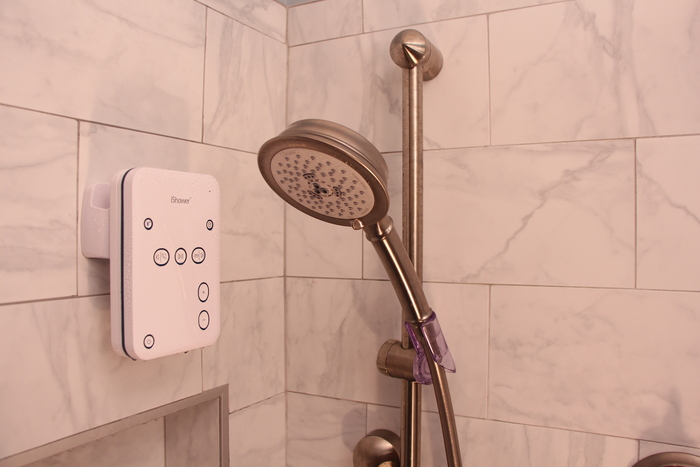 4.) Create A Playlist:
College will go by faster than you think! Remember to have fun! Create a personalized playlist for each occasion (getting ready for class, study hour, weekend fun). Music has a strong influence in many people's lives and can instantly change the mood. You should have a few different playlists ready to go at a moment's notice. Make a playlist for studying, when you need to have laser focus, and a party playlist when you want to turn the music up and have fun! The iShower2, a Bluetooth® speaker, allows you to take your music anywhere. Equipped with a 200- foot wireless range, speakerphone to answer your calls, and memory for up to 5 users, you can be sure that you'll always have the songs to start each day off right while you're in college!
Good luck to all the new college students! Order your iShower2 speaker with $25 off using code COLLEGE at checkout.