5 Things You Need To Know From Apples 9.9.14 Event

---
Millions of people today were passing on lunch invites and rescheduling meetings so that they could intently watch as Apple took center stage at the Flint Center in Cupertino, CA for their highly anticipated announcements. As usual, Apple blew everyone's minds with the release of several new products and frameworks. We know that not everyone was able to watch the entire event. So, we put together this quick rundown of 5 things we think you need to know from today's event: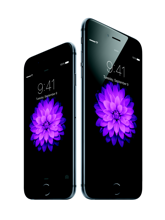 1. iPhone Now Comes In Two Sizes: iPhone 6 and iPhone 6 Plus
These coveted new iPhones have exceeded every expectation that the world had for them. The iPhone 6 is 4.7" and the iPhone 6 Plus is 5.5". They are the thinnest in width and also have Retina HD display. The iPhone 6 has new views (landscape), is more energy efficient and is 50 times faster than the original iPhone. The camera is of professional quality and allows you to take flawless photographs and videos. The decision to upgrade to the iPhone 6 is obvious…deciding which size you need is the real question.
2. Apple Pay
Apple Pay is the new way of making transactions and takes out the need to carry credit and debit cards. Apple Pay uses the NFC antenna, Touch ID and Passbook to create safe and secure transactions. Cashiers don't know your name and Apple doesn't know where the transaction happened…it's kind of like magic! This is only for iPhone 6 and iPhone 6 Plus in the U.S., but will be launched worldwide in the future.
3. Health App in iOS 8
This new app allows you to view how much physical activity you've done throughout your day. The Health app is able to tell if you are going up hills, mountains or staying on flat surfaces. The iPhone 6 also has a barometer that shows air pressure.
4. Apple Watch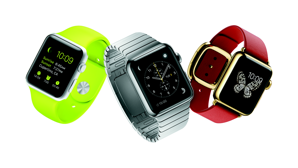 This was the biggest and most anticipated product launch that Apple announced today. The Apple Watch integrates every feature that the iPhone has but in a small, compact design. This watch has health features, personalized texting, precise time and a brand new feature: the Digital Crown. The Digital Crown allows you to zoom and magnify in a small surface setting. This watch is also extremely customizable. Both the band and watch face can be changed to how you want it to look. Our favorite feature is the fact that you can fly to the moon and look at the planets via the watch face. So cool!
5. U2
U2 gave an awesome performance from their new album 'Songs of Innocent.' They then proceeded to give half a million users the album for free. Apple and U2 made music history today as this was never done before and no album has ever been owned before by so many people. Leave it to Apple to provide a free concert and album by world famous band U2 to all their customers, right?