For The Sweetest Mom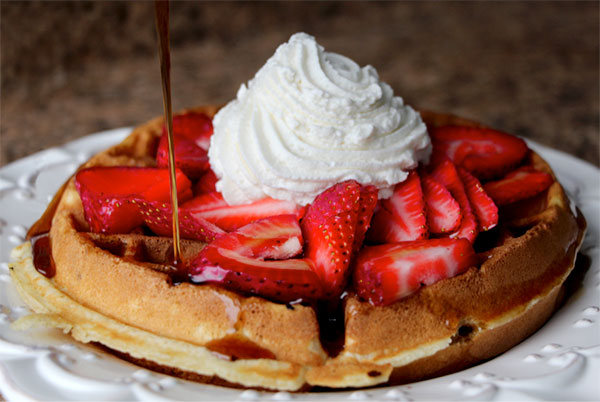 Mother's Day is quickly approaching! Plan a special brunch to show how much you appreciate everything your mom does for you. From cleaning up your messes, to listening to all of your problems (big or small), your mom is there for you no matter what. This Mother's Day, spoil her with this sweet brunch idea!
Ingredients:
2 cups all-purpose flour
3/4 cup sugar
3 1/2 teaspoons baking powder
2 eggs, separated
1 1/2 cups milk
1 cup butter, melted
1 teaspoon vanilla extract
Sliced strawberries
Syrup
Whipped cream
Tools:
1 large mixing bowl
1 small mixing bowl
1 whisk
1 waffle iron - Don't have one? Try this alternative!
Directions (makes 10 waffles):
In a large mixing bowl, combine flour, sugar and baking powder. Mix well.
Add milk, butter and vanilla to your dry mixture and combine.
In a small bowl, beat egg whites until stiff peaks form. Fold this into your batter.
Pour into the waffle iron and wait 10-12 minutes, or until golden brown. Be sure to spray your iron before using if it's not non-stick!
Place sliced strawberries and whipped cream on top of waffle. Serve with a side of syrup.
Surprise your mom this Mother's Day with this savory brunch, a handwritten card and an iDevices Kitchen Thermometer. Use code MOMSDAY15 at Checkout for 15% off the purchase of a Kitchen Thermometer or Kitchen Thermometermini.
Happy Mother's Day!