iDevices Invests $10MM in Development for HomeKit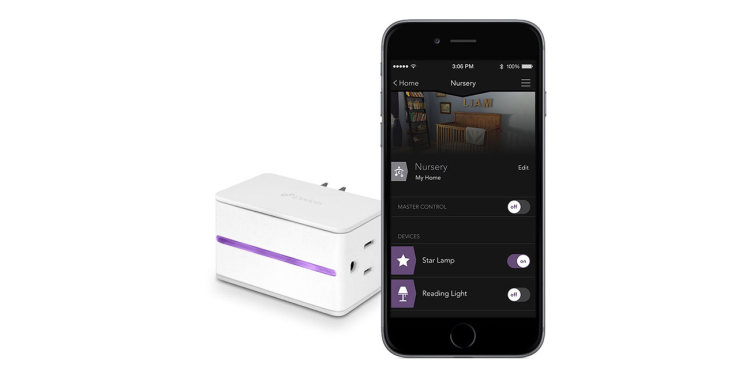 Avon, Connecticut – iDevices®, the preeminent brand and platform development partner for the Internet of Things (IoT) market, has made a significant investment in the connected home space. Earlier this year iDevices was selected by Apple to develop one of the first HomeKit products. Chris Allen, iDevices CEO and founder said, "Apple's entry into home automation was a pivot-point in the industry, bringing order to chaos. We immediately recognized the opportunity presented and made the decision to invest $10MM and take full advantage of it."
New HomeKit Product and Platform
As the 2015 Consumer Electronic Show (CES) quickly approaches, iDevices is preparing for its launch of the first certified HomeKit connected product. It will work with the iDevices Connected app and iOS 8.0+ devices providing functionality, such as Siri® integration.
In support of this launch, iDevices will be announcing major brand partnerships at the upcoming CES. These partners are using the iDevices Platform, a complete suite of solutions covering all aspects of HomeKit enablement. "Through partnering with leading home appliance and security brands, we are furthering adoption of the new iOS 8 framework," said Allen.
The opportunity for new strategic partnerships remains open to brands looking to keep their products relevant in today's marketplace by adopting platforms, such as HomeKit. For more information, email partnerships@iDevicesinc.com.
CES Announcements
The iDevices HomeKit product and partnerships will debut at CES during the iDevices Press Power Session (Monday, January 5th, 11:30am PST, Mandalay Bay), as well as in the iDevices CES booth (#31712). Those interested in attending the press event and/or scheduling interviews should contact MBA@iDevicesinc.com.
About iDevices
iDevices began its journey with the conception and development of the iGrill®, one of the first app-enabled devices. Following several successful launches, iDevices has emerged as the preeminent brand in the Internet of Things industry. iDevices aims to seamlessly connect users to their worlds with responsive products that enhance everyday life. Through the unique collaboration of its in-house team, iDevices is able to create products that are intelligent at their core.