Asking a voice assistant to dim the lights and adjust the temperature is an undoubtedly convenient home feature, but there's a safety benefit too: the hands-free nature of voice control can help prevent the spread of illness.
Keep it clean
Even in normal circumstances, it's smart to clean high-touch items in our homes to prevent the spread of illness. With the emergence of COVID-19, regular and thorough cleaning is even more important. In fact, the Centers for Disease Control and Prevention recommends it, since the virus can remain viable on some surfaces for hours to days.
"Clean and disinfect high-touch surfaces daily in household common areas (e.g. tables, hard-backed chairs, doorknobs, light switches, phones, tablets, touch screens, remote controls, keyboards, handles, desks, toilets, sinks)," the CDC notes. "Cleaning of visibly dirty surfaces followed by disinfection is a best practice measure for prevention of COVID-19 and other viral respiratory illnesses in households and community settings."
We adjust our lights and thermostats often while we're home. And light switches, especially in common areas like the living room or kitchen, are rarely used by just one person in a family setting. It's different in every home, but there are always two or three switches that get the most action — entryway/mudroom, kitchen, living room, bathroom. These hot spots have potential to spread illness, especially if other CDC recommendations such as regular hand washing aren't being followed.
While voice control is no substitute for a deep clean, it's a great option to use alongside CDC recommendations to avoid the spread of illness.
Smart homes are healthy homes
The pandemic shouldn't be the only emphasis behind cleanliness in teh home. Prior to the pandemic, interest in healthier homes was rising, according to a 2018 study conducted by The Farnsworth Group and Harvard's Joint Center for Housing. The study compared data collected in 2014, and found property owners are completing or planning more "healthy home" projects than previous years.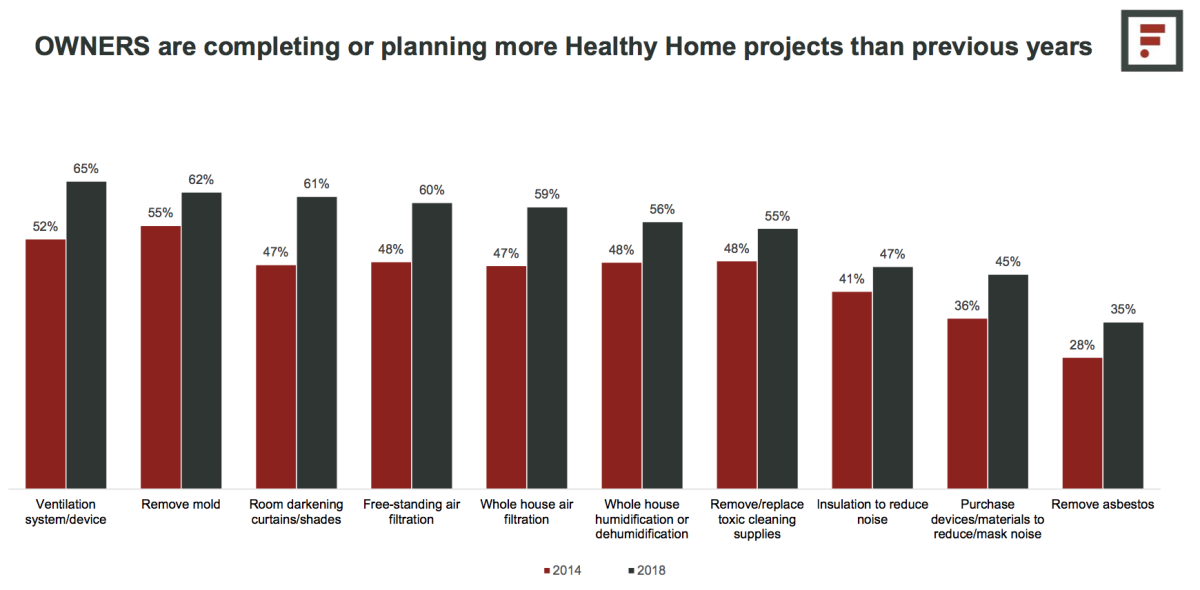 The study also identified smart home devices as a common action step for homeowners looking to improve their home's health; 60% of homeowners (pre-pandemic) either already installed smart home devices to improve their home's health, had firm plans to do so, or were considering such projects.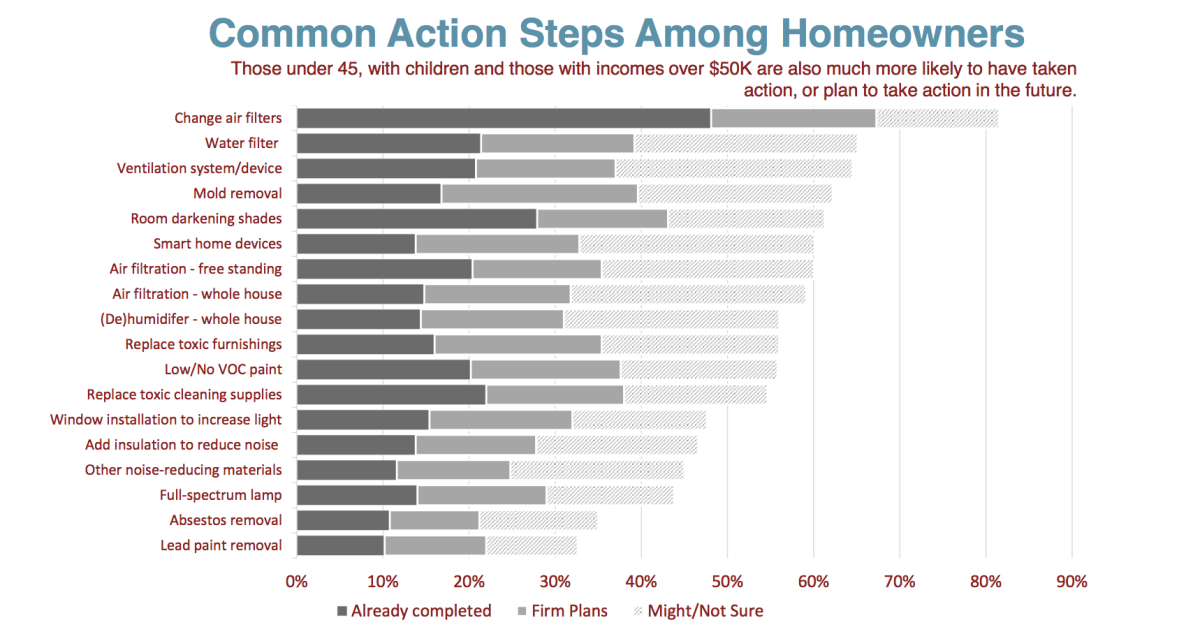 Have a voice
Voice assistant devices like smart speakers have become more prominent in recent years. Some 60 million people in the U.S. ages 18 and older (24% of the 18+ population in the country) own at least one smart speaker device. Put another way, one-in-every-four adults own a speaker with one of the most popular voice assistants: Alexa (Amazon), Siri (Apple HomeKit), and the Google Assistant (Google Home).
Our line of Wi-Fi-enabled light switches, outlets and thermostat work with all three major voice assistants, so users have options. Connecting iDevices products with a voice assistant is easy. Users just tap the "Home Assistants" button in the home menu of the iDevices Connected app, and are guided through a brief process that links their voice assistant.
Instinct, our Wi-Fi-enabled smart light switch with Alexa built-in, is a smart speaker that seconds as a light switch. This allows users to control it and other iDevices products with Alexa commands, no separate smart speaker necessary. Products can be grouped by room or floor so you can control everything at once with a custom command like "Alexa, turn on the first-floor" or "Alexa, turn on the living room."
Click here to learn more about the voice assistants our products work with, and how to get set up.
Real-estate friendly
Technology has already shifted the way we buy and sell homes, with virtual tours and drones offering new and helpful ways to explore properties. As people take more precautions with their health, these tech-savvy solutions will play a bigger role going forward, even after COVID-19 subsides.
One such solution is self-guided tours. This checks the box for social distancing, while still giving prospective buyers or renters the chance to see a property first hand. Whether you're a homeowner or real estate agent looking to sell; a homebuilder trying to market a new subdivision with a model home; or an apartment owner looking to lease — self-guided tours are a great fit.
"Self-guided tours are one of the alternatives potential renters currently have," notes a recent article in Multi-Housing News. "These can be completed without the assistance of the leasing team and are in accordance with social distancing protocols, so only one tour is allowed at a time."
With smart locks, users can enter a property with a smartphone; "making it a contactless experience," Tour24 Co-Developer & Vice President John Doyle told Multi-Housing News.
Smart light switches, thermostats and wall outlets like ours can further the hands-free experience, ensuring high-touch items can be managed and scheduled remotely with an app or adjusted on site with voice commands. For builders and multi-family clients, Instinct can even act as an interactive tour guide — welcoming guests and listing off must-see features in a home or apartment. You can provide a safer, more comfortable tour environment, which will go far in attracting more interest. Meanwhile, you'll also show off a high-tech smart home experience that can help sell potential buyers or renters.
We hope the insights and tips above help keep your household connected and entertained. Don't hesitate to reach out to our customer experience team with any questions, and connect with us on social for more smart home insights.