Smokin' Hoggz All-Purpose Rub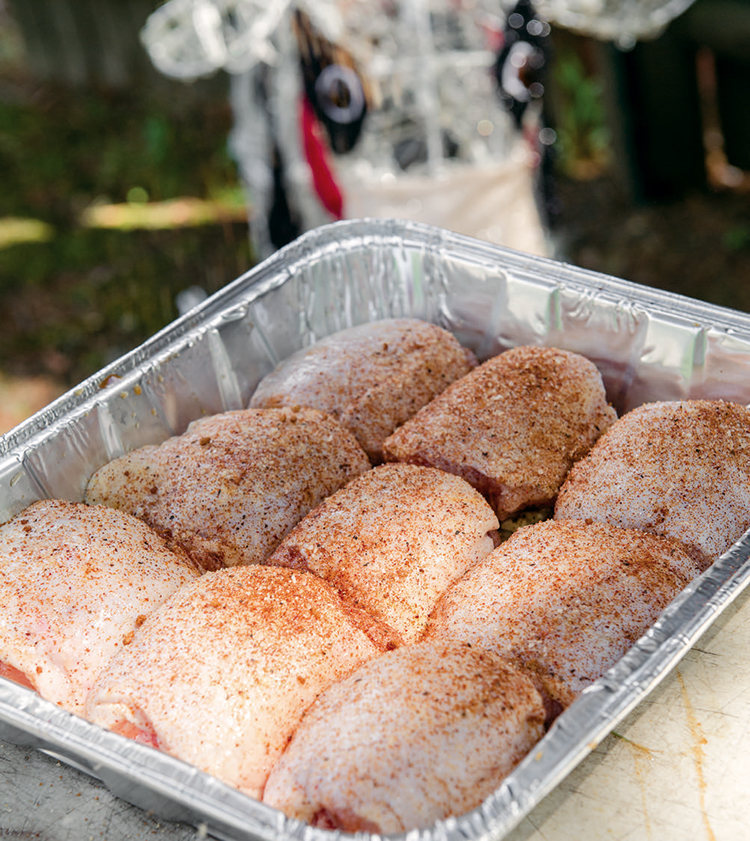 I think everyone needs a good dry rub in their barbecue bag of tricks to help add a little bit of flavor to the meat. A good dry rub has to be well balanced with the sweet, the heat and a touch of the savory. This rub does just that. Go ahead and give it a try!
Yield: About 2 cups (480 g)
Ingredients:
½ cup (95 g) white sugar
½ cup (100 g) brown sugar
¼ cup (35 g) ancho chili powder
¼ cup (60 g) kosher salt
2 tablespoons (15 g) chipotle powder
2 tablespoons (15 g) paprika
1 tablespoons (10 g) black pepper
2 teaspoons (10 g) garlic powder
2 teaspoons (5 g) onion powder
1 teaspoon (5 g) white pepper
½ teaspoon allspice
Directions:
Mix all of the ingredients together and store them in an airtight container.