WWDC 2015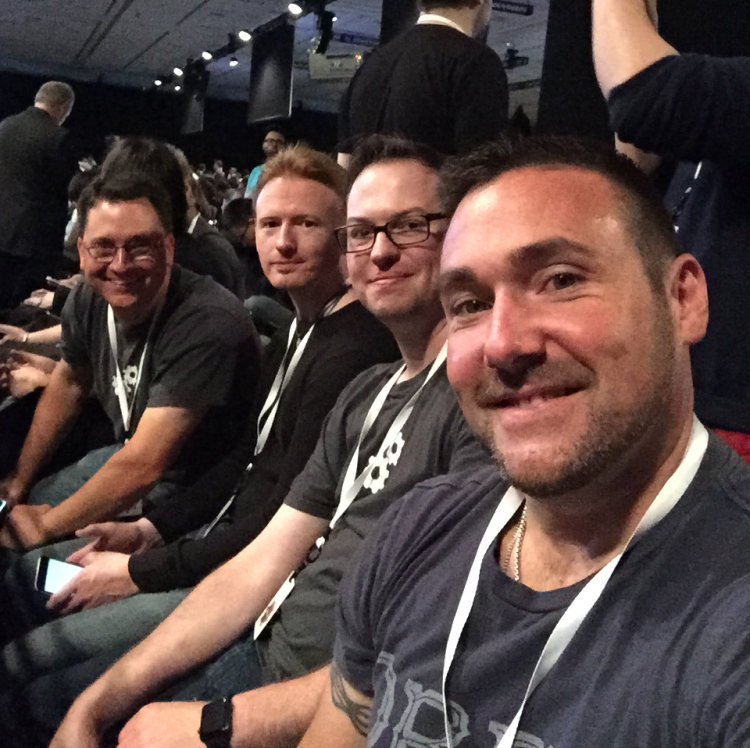 Today marked the day as developers from around the world sat on the edge of their seats awaiting Apple®'s 26th WWDC event to start. This highly anticipated event brought many new updates from the Apple® team. Although rumors had been swirling for months, new operating systems for iOS and OS X® and a brand new music-streaming app finally became a reality today.
Here are my "must-know moments" from today's event:
1. OS – OS X® El Capitan is the new and improved Yosemite. There are a ton of new features for Safari® such as muting and finding audio sources using a speaker icon in the address bar and also pinning websites to the top of the page. My personal favorite is the natural language search used in Mail and Finder®. For example if you typed in, "Emails I ignored from Debra in July," your computer will know what you are looking for! Pretty cool (not that I ignore emails…)! It's also supposed to be much faster than Yosemite, with help from Metal™, the optimization tool Apple® introduced last year.
2. iOS – Siri® got a serious upgrade in iOS 9! She now knows when you get in the car, "sees" your apps and if you ask her to, she can remind you to do certain activities.
Some other features include an update to Calendar, which now uses traffic information to suggest when you should leave. Also, Mail can take phone numbers from your email and use it to suggest caller ID for unknown numbers. Spotlight® got an upgrade too! A suggested apps section shows you things you may want to do and people you may want to contact based on your email or calendar. Notes app also has a drawing functionality, which is totally going to come in handy during creative meetings!
3. Apple Music – This new streaming system is now available for 3 months, free of charge (after that, it's $9.99 a month). Not only did they have Drake come out to talk about it, but they also had Siri® play a number of songs for the audience. Apple Music is not only a streaming service and radio station, but also has a very "Instagram-ish" feel since artists will be able to post pictures of themselves in the recording studio. I have to say, the best part of this whole section was seeing Eddy Cue dance to Latin music.
4. Apple Pay™ – Apple Pay™ will be available in the UK starting next month. You will be able to use this while taking the London transportation system, and at major banks and retailers throughout the UK. In the US, Apple Pay™ is going to be available in a lot of new stores and also with Discover cards this fall. Apple Pay™ will also take rewards cards from Dunkin Donuts, Panera and Walgreens.
So there you have it, my quick recap of the Apple® WWDC Keynote speech. There were a ton of other updates and announcements, so be sure to check them out online. But for now, that should get you pretty pumped for what's in store from Apple!