LAS VEGAS – Jan. 3, 2017 – iDevices®, the preeminent brand in the connected home industry, introduces Instant Switch™, a remote wireless, Bluetooth® Smart wall switch that allows users to designate additional points of power control anywhere in the home, with no installation or wiring required. Instant Switch's patent pending design secures flush to any wall like a traditional light switch and, through Bluetooth technology, pairs to any iDevices power and lighting smart home product to offer users unlimited flexibility and extended control of their home with additional Android™, HomeKit® and Alexa compatibility. (The Instant Switch pairs with Alexa and HomeKit compatible iDevices products, but can't be controlled via Alexa or HomeKit.)
No longer limited to the light switches installed in a home, users can instead place Instant Switch anywhere, without the usual construction, wire-running, or electrical installation. Designed to mimic a permanently installed light switch, Instant Switch can be fitted over any standard two-screw wall plate and comes with an iDevices wall plate for added convenience. Stick-on, Command™ adhesive backing makes it possible to mount the Instant Switch with just a peel-and-stick to the wall. A built-in ball level ensures perfect placement and the batteries have a two-year lifespan.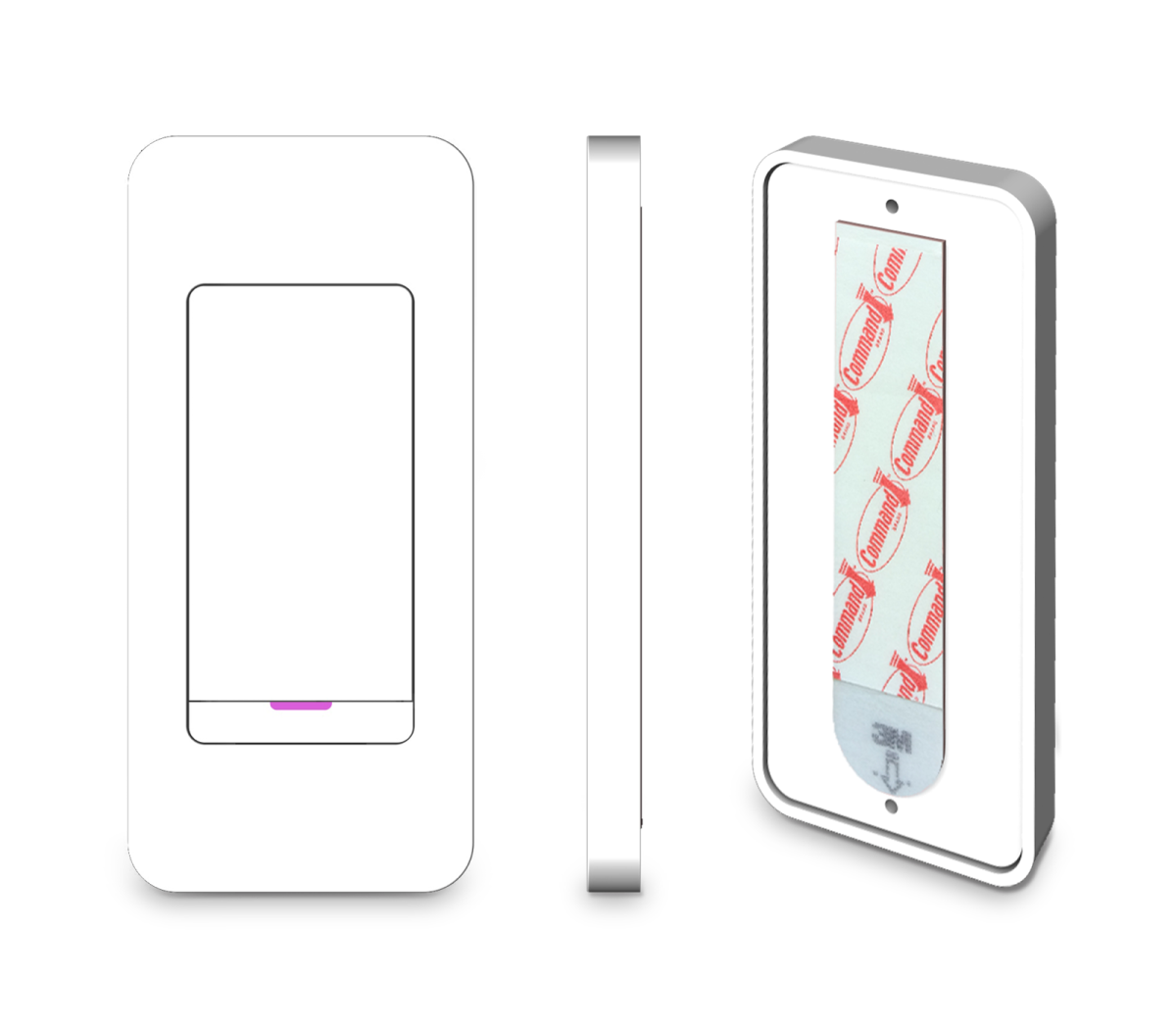 (Front, side and back of Instant Switch)
When Instant Switch is paired to a hard-wired iDevices Wall or Dimmer Switch, it creates an instant 3-way control configuration. Users can add an Instant Switch wherever they've always wanted to have a standard wall switch. One by the bedside can control lights on the first floor or one can be added to a room with no switches at all. The possibilities are endless and now anyone in a home can control connected products.

"The whole point of a smart home is that it's customized to your life and intended to make it easier," said Chris Allen, CEO of iDevices. "Instant Switch gives users the ability to choose how they want to lay out control points in their home, regardless of where original outlets or switches are located. Our belief is you shouldn't have to permanently modify your home to get the control you desire."

Instant Switch will be available mid-2017 at www.iDevicesinc.com for $49.95.

Instant Switch will be on display at the International CES, Sands Expo, Level 2, Halls A-D, Booth #41624.

About iDevices, LLC:

iDevices, the preeminent brand in the connected home industry, has developed a premium line of HomeKit™-enabled products available at the largest retailers worldwide, while expanding to new platforms and Alexa-enabled accessories like Amazon Echo. Through the "Designed with iDevices" co-development program and its custom-built IoT Cloud Infrastructure, iDevices works with other highly recognized consumer brands to bring the power of connectivity to their customers. By designing and developing its technology in-house, the Company is able to seamlessly connect people to their worlds with thoughtfully simple products that enhance everyday life. For more information, visit iDevicesinc.com.
# # #

iDevices Media Contact:

Meghan Petchel
meghanpetchel@maxborgesagency.com
305-374-4404 x 162